Sunbaked and mountainous, the hawaiian islands of southern Croatia feel especially cozy within the fall when summer crowds have thinned and breezes have cooled. Much of this rugged landscape, having its sandy soil and rocky slopes, is surprisingly perfect for grapevines and olive groves. Between sips of wine, be sure you feast on freshly caught fish, including a few of the Adriatic's tastiest lobster, mussels, and oysters. Fishermen here only recently became governed by EU rules; traditional Croatian fishing methods could soon be overrun by large-scale trawlers, so now is the time to dig in. Hop ferries, ride bikes, or stroll beachside paths since you taste the meal and drink on the Roman ruins of Split for the tiny villages from the Peljesac peninsula.
Split
Begin within the mainland in Split, a small city renowned for Roman ruins plus a bustling Pazar Market, open daily from 7 am-2 pm. Stroll down Hrvojeva Street and talk with vendors selling seasonal vegetables and fruit, like wild asparagus and pomegranates, together with oils and vinegars, honey and freshly cut flowers. Small shops loaded with cheese and dairy line industry stalls, which sit next to the Silver Gate admittance to Diocletian's palace, intended for the Roman emperor across the turn with the 4th century AD. For lunch, go to Konoba Hvaranin, a conventional family eatery dishing up bowls of gregada, a Croatian fish stew fragrant with parsley and extra virgin olive oil. Evenings in Split might be best spent at one on the city's cozy wine bars. Klub Gurmuna i Hedonista, tucked in the old stone building within the Radunica neighborhood, pours regarding Croatian wines, including light-bodied Posip, a white varietal from Korcula island.
Vis
From Split, catch the ferry Vis, about two-and-a-half hours away. Crack open delectable lobster and try a nearby specialty, Viska Pogaca, focaccia-style flat bread full of sardines. Vis eats get noticed thanks to a mixture of climate and respect for tradition: The island's fishermen have for ages been considered many of the finest inside the region, particularly from the village of Komiza around the western side of Vis. The Komiza Fishing Museum holds traditional gear, like falkusa, a narrow boat crafted from cypress and oak wood. Vis also produces Bugava, an abundant, sweet white wine, and Plavac, a burgandy or merlot wine made from Plavac mali, the oldest known black grape varietal.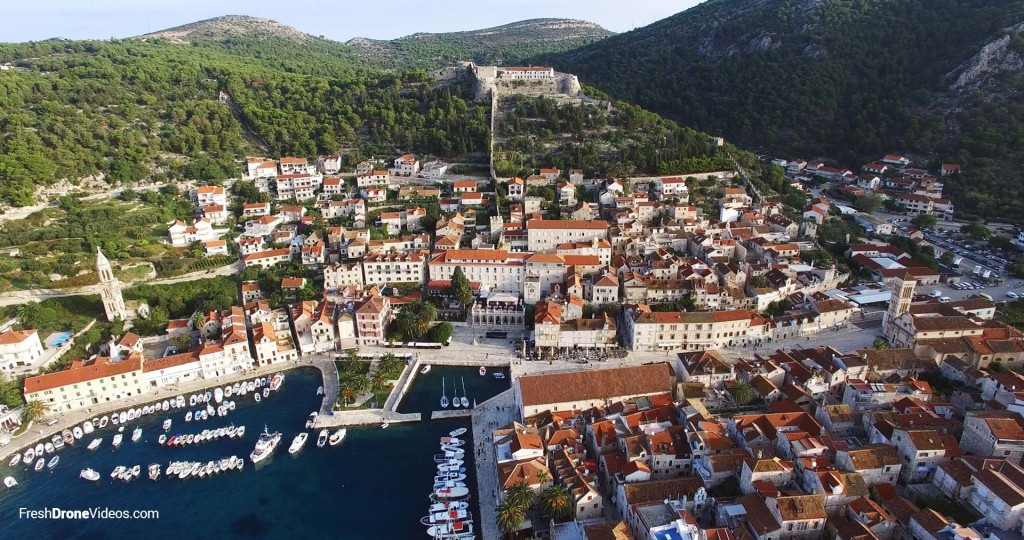 Ston and Mali Ston
Next, head back toward the mainland for the mountainous Peljesac peninsula. Here, the twin towns of Ston and Mali Ston supply amazingly fresh shellfish, best eaten nearby the beautiful beaches. Begin in Ston, the location of one of Europe's oldest natural saltworks way back to Roman times. Workers still harvest the existing fashioned way, using shovels to scoop up salt from small pools near to the shore of Ston Bay. Local saints' names designate 12 pools, which catch salty water and permit it to evaporate and dry out inside hot wind.
Naturally, where there's salt water, there's shellfish, and Mali Ston doesn't disappoint. The waters of Malostonski Bay provide you with the ideal habitat for oysters and mussels, due to natural Karstic springs, with an abundance of phytoplankton, salt, and vital minerals. The bay teems with European flat oysters called kamenice, found through the Norwegian coast to Morocco, and mussels, called dagnji. Slurp down these tasty mollusks at one with the many casual harbor-side restaurants.
Pelješac Wines
Vineyards dot the Peljesac Peninsula and create both light-bodied white wine, called Posip, and full-bodied reds made out of Plavac mali grapes. Winemaking is often a centuries-old tradition here, and in addition, researchers concluded in 2002 that California's famous Zinfandel grapes originated within the Dalmatian coast as Crljenak KaÅ¡telanski. Miljenko Grgic, who produced a few of Napa Valley's finest Chardonnay within the 1970s, is probably the best-known Croat winemakers. He runs Grgic Vina winery (open daily from 10-5) together with his daughter from the town of Trstenik. About ten miles away, the steep slopes in the Dingac wine district emerge. The area's rocky soil and intense sun alllow for perfect Plavac mali growing conditions. Be aware that Dingac is not just an area, but it is also a winery (Vinarija Dingač) plus a type of wine that will only be produced here. Try Bura Dingac, a healthy red constructed with native yeasts and sun-shriveled grapes at Niko Bura's Bura-Mrgudic winery.
Korčula
Counteract salty seafood with traditional sweets for the island of Korcula, accessible using a ten-minute ferry ride on the town of Orebic about the Peljesac peninsula. Don't miss Cukarin, an 18-year-old shop laded with freshly baked Dalmatian desserts. Nibble on fresh klasun, small sugar cookies stuffed with walnuts and rose brandy. Or tuck into Marco Polo bombica, a cannonball-shaped chocolate walnut cake filled up with cream, named for your nearby battle that resulted inside explorer's capture. Afterwards, explore this care-free island in the seat of the rented bicycle, stopping to laze around the rocky beaches and experience views of coastal Karstic mountains.