Ingredients
2 ribeye steaks, about 1 inch thick
Salt and pepper
Olive oil
3 garlic cloves, smashed
3 sprigs of thyme
3 sprigs of rosemary
3 tablespoons butter, at room temperature
Instructions
Preheat your oven to 400°F.
Season the steaks generously with salt and pepper on both sides.
Heat a large cast-iron skillet over high heat. Once the skillet is hot, add a drizzle of olive oil and swirl to coat the bottom of the pan.
Add the steaks to the skillet and cook for about 3-4 minutes on each side, until they are seared and browned.
5. Add the garlic, thyme, and rosemary to the skillet, and baste the steaks with the melted butter using a spoon.
6. Transfer the skillet to the preheated oven and cook the steaks for about 5-7 minutes, or until they reach your desired level of doneness.
7. Remove the skillet from the oven and let the steaks rest for 5 minutes before serving.
8. In a small bowl, mix together the room temperature butter and chopped herbs to make the herb butter.
9. To serve, slice the steaks against the grain and top each slice with a dollop of herb butter. Enjoy!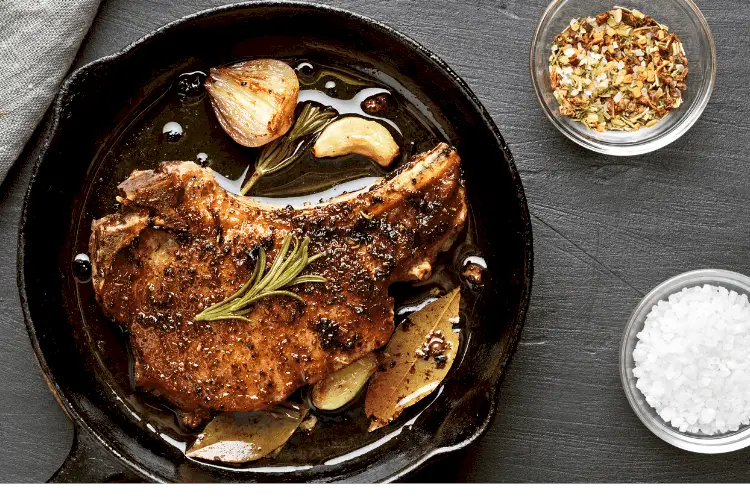 Lamb Wellington Recipe by Gordon Ramsay